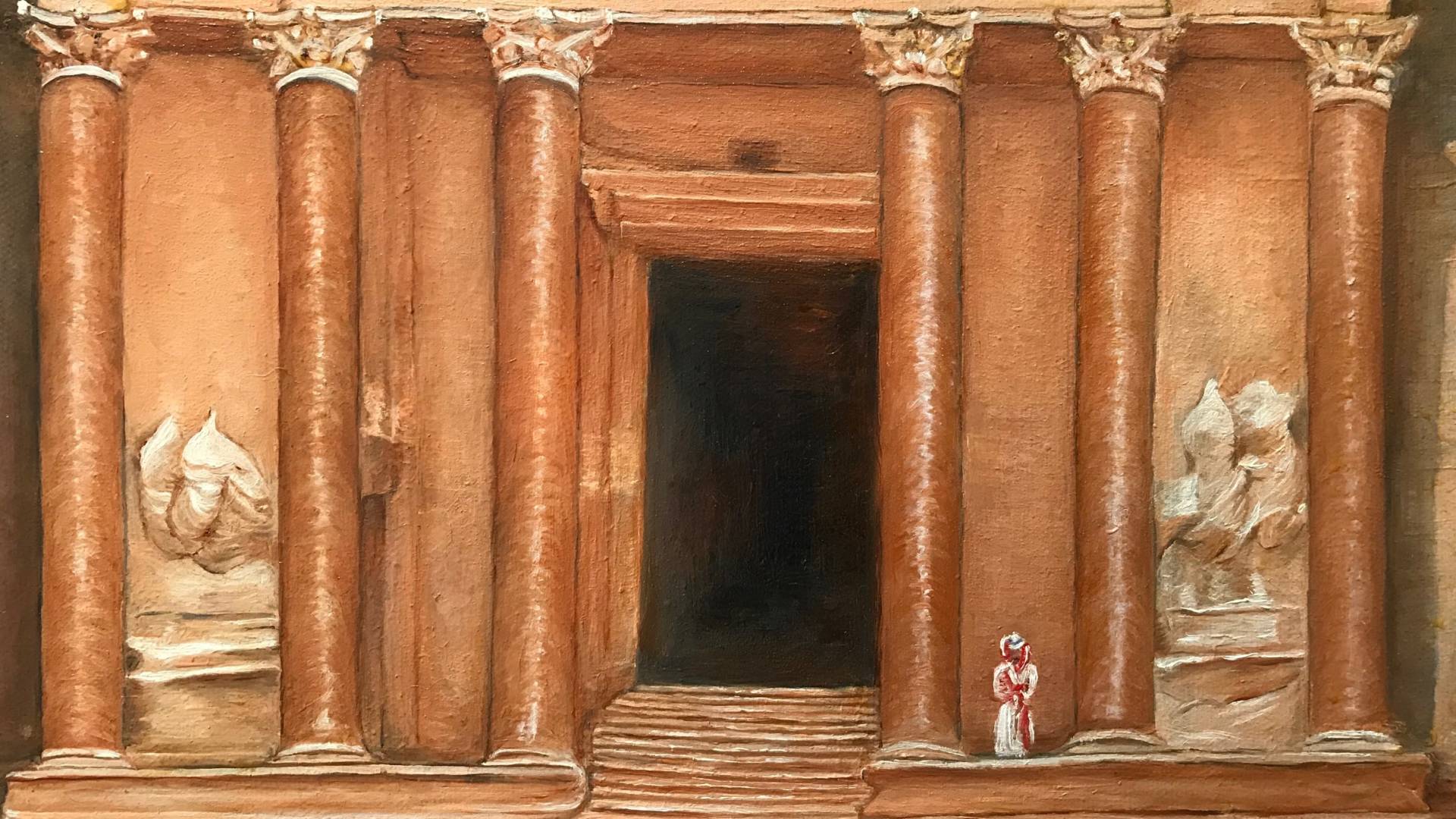 Clare Anne Littleton
FINE ART GALLERY
OILS ON COPPER AND CANVAS 
I am inspired by Flemish and Italian artists painting on copper from as early as the 16th and 17th century. The luminosity of the figures of Salmacis and Hermaphroditus painted by Francesco Albani oils on copper in 1620, currently exhibited in The Louvre,  is an exquisite example. The vibrant colours are breath taking. I also noticed that the painting is in pristine condition with no cracks on the surface. Experts attribute this to the fact that copper expands and contracts at approximately the same rate and temperature as traditional oil paint. It has now become evident that even after hundreds of years, paintings on copper are still luminous in colour and have minimum amount of cracking due to the stability and durability of the material.

 For this reason I began to explore painting on copper. I chose to use copper plate 3mm thickness to begin with, especially for miniature sized paintings as the copper can be quite heavy, and 1.2mm thickness for larger paintings.  Firstly, I sand the copper with fine grit sandpaper to  provide a tooth for the paint to adhere to.  Secondly, I lightly brush the whole piece of copper with garlic juice to provide further adhesion for the paint.  I then apply at least 3  glazes or more  using the transparency of oils to reveal a coppery glow. Each glaze is left to fully dry before applying the next.
I hope that my audience are inspired and enjoy viewing  as much as I have loved to create. 

We are the stories we tell, I hope you enjoy mine.